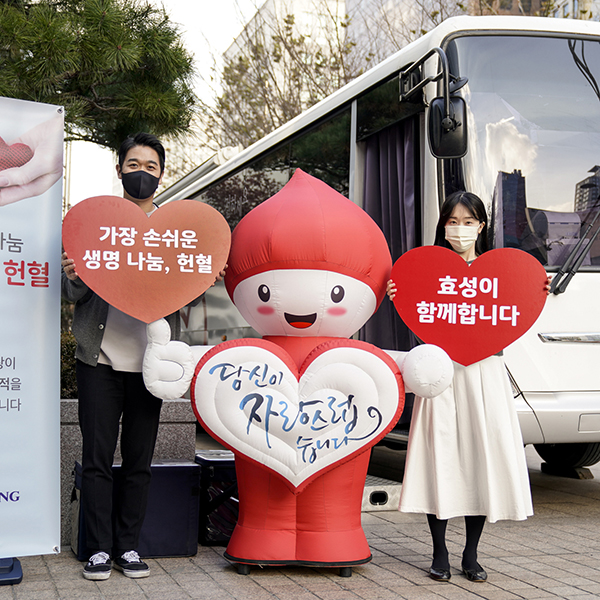 On December 7, Hyosung employees at the HQ in Mapo-gu, Seoul took part in the blood donation campaign as part of its year-end activities.
Hyosung employees have engaged in such activity since 2008 for 15 years. Note that this is the second event carried out by them in the year alone in an effort to help those suffering from the shortage of donated blood due to COVID-19. The employees taking part in the blood donation were given souvenirs provided by the Korean Red Cross, pizza gifticon, and special presents provided by the Company.
"It feels nice to see many employees taking part in such a meaningful activity. I believe that such philanthropic mind will be passed on to many people," Hyosung Chairman CHO Hyun-Joon said.
Hyosung carries out such activities including supply of daily necessities and rice under the slogan "We share in your suffering."